How to Find a Building Insurance Broker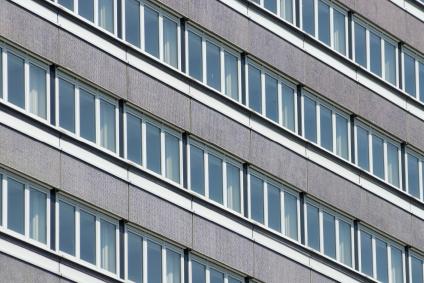 A building insurance broker sells policies that protect multi-family residential units and commercial properties, such as retail spaces and corporate office buildings. Brokers can find and secure policies from numerous insurance companies.
Building Insurance Policies Explained
"Building insurance" is a term commonly used in the United Kingdom. In the United States the term "commercial property insurance" is typically used, although some companies may refer to products that fall within this category as "business property insurance."
The terms apply to multiple policies that can be broadly categorized into two types: building and contents. The first covers a structure, such as an office building, whether rented or owned. The second covers what's inside the building, such as computers.
Searching for a Building Insurance Broker
An insurance broker works for you and does not represent a specific insurance company. They can survey the entire insurance market and bring you policy options from several different companies. An agent, in contrast, typically works for one specific insurer. Despite this difference, however, the two terms are frequently used interchangeably.
Resources
When searching for an insurance broker, start with insurance associations and your state's Department of Insurance.
Examples of state websites providing helpful information for finding brokers include:
Check with the Department of Insurance in your state to see if they offer resources to help you find a broker.
Highly Rated Brokers
In 2013, A.M. Best released a list of the top global insurance brokers, as based on 2011 revenues. A.M. Best provides reviews and ratings for companies in the insurance industry. Some brokers included on this list that provide building insurance include:
Wells Fargo Insurance Services: This brokerage helps clients find commercial insurance policies that provide coverage for either a building or its contents.
Alliant Insurance Services: This firm deals almost exclusively in commercial insurance. The policy it finds for clients can cover specific building contents, such as boilers or other types of machinery.
BB&T Insurance Services: This company's helps clients find commercial property insurance policies that can cover loss of use of the property and loss of business income. The company also helps clients find contents insurance policies that cover items such as fixtures, furniture, and inventory.
Interviewing and Considering Brokers
Choosing an insurance broker is not a decision that should be taken lightly. Any broker should take time to review your company's financial status and your insurance goals.
Check Licensing
Any broker you are considering should possess up-to-date licensure that meets state requirements. Licensure status can usually be checked through your state's department of insurance.
Check Prior History
The Washington State Office of the Insurance Commissioner recommends that, when shopping for an insurance agent or broker, individuals consider whether the broker or agent has faced disciplinary action in the past. Your state's insurance department's website will usually provide information about any prior disciplinary action taken against the broker. You can also search on the National Association of Insurance Commissioners' website for any complaints filed against a company or broker.
Check References
Although some brokers may specialize in commercial insurance, many also work with other types of policies. Investigate how often the broker works with commercial insurance policies and the typical size of the company or property that they assist. This will let you know whether the broker has experience handling a company or property of your size.
Working With Your Broker
You've chosen a reputable broker, and now it's time to find policies. When working with a broker, be honest about your company's operations, financial stability, future growth, and risk. These elements are essential to finding the policy that is right for your commercial insurance needs.