When you buy a new car, the warranty you receive can vary a great deal. It depends on the brand of the car, and on whether you choose to purchase the extended warranty. Understanding the terms that warranties use is essential to protecting your investment.
Understanding Warranty Terminology
Warranties use a variety of terms to talk about the different coverages that they include. Some of the most common terms you'll see are bumper-to-bumper, powertrain, roadside assistance, and special coverages such as emissions, tires, maintenance, and rust.
Bumper-to-Bumper Warranty
The initial warranty for a vehicle is a bumper-to-bumper coverage. This means that repair and replacement of all vehicle components are covered. Most brands do not include maintenance, such as oil changes and wear and tear, in this portion of the warranty.
The basic bumper-to-bumper warranty generally lasts three to four years, depending on the manufacturer. For instance, a Mazda basic warranty is 3 years or 36,000 miles, while a Hyundai is five years or 60,000 miles.
Powertrain Warranty
The powertrain is a limited portion of your car's mechanics and includes your engine, transmission, and driveshaft. Engine tune-ups are not covered, but if you have a breakdown or failure in the powertrain, you can have the dealer repair it under warranty.
This type of warranty may be the same or longer than the bumper-to-bumper coverage. Separate powertrain coverage varies from four years or 50,000 miles for a Mercedes Benz to ten years or 100,000 miles for a Hyundai.
Roadside Assistance
Most brands provide roadside assistance as part of their warranty coverage. This typically includes towing to the nearest certified service center, spare tire service, and other assistance. You'll want to read the documentation your brand provides to ensure you understand everything they offer.
For instance, Ford offers roadside assistance for the five-year or 60,000-mile duration of the powertrain warranty. Benefits include towing, lock-out assistance, tire changes, battery jump start, winch out service, and fuel delivery.
Additional Coverage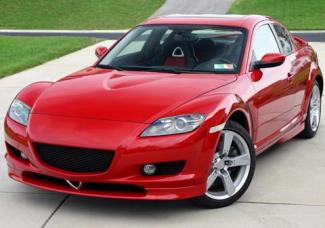 Depending on the brand of vehicle you buy, the warranty may include additional coverages. Possibilities include:
Standard Maintenance: Some brands, such as Chevrolet, include a specific number of maintenance visits that include oil changes and vehicle inspection benefits.
Tires: The factory or the tire provider can offer warranties on the tires. Tire warranties offer protection against defects in material and workmanship. You should review the details of the car warranty and any provided tire manufacturer's warranty to fully understand what tire coverage they involve.
Emission Control: Federal law requires that all vehicles include emission control warranties. There will be a performance guarantee for a specific timeframe to ensure that the vehicle passes emission tests. Toyota, for instance, includes emission performance for two years or 24,000 miles. Design, defects, and components will have separate coverage.
Rust: Rust warranties are common, but the length varies. Toyotas are covered against corrosion for five years, regardless of mileage. Chevrolet covers sheet metal against corrosion for three years or 36,000 miles and rust-through for six years or 100,000 miles.
To get repairs paid for under your warranty, you will have to get the repair done at an approved location, which is usually a dealership.
Transferability
Warranties may be transferable if you sell your vehicle. Hyundai does not allow transfer of the warranty to transfer to second or subsequent owners. However, Volkswagen moves warranties to new owners automatically. To find out if a warranty is transferable, call a local dealership and provide the VIN of the vehicle. They will be able to let you know how much warranty remains and whether it will transfer to a new owner.
Best and Worst Warranties
The warranty you're interested in will have something to do with how you intend to drive the car. If you are leasing the car or planning to trade it in after three years, a basic three-year, 36,000-mile warranty may be all you need. A high-quality longer term warranty won't be as essential. However, many people like to drive a car for many years. If you are one of them, you should know who has the best and worst warranties.
Best Car Warranties
U.S. News & World Report recently rated the best car warranties. This is who rose to the top:
Hyundai calls their warranty "America's Best" for a reason. The only drawback is that the five-year, 60,000 bumper-to-bumper and 10-year, 100,000-mile powertrain coverages cannot be transferred to a new owner. Hyundai also offers unlimited-duration corrosion protection and roadside assistance.
Kia has a warranty similar to Hyundai, with the same restriction on transfers. However, rust protection is limited to 100,000 miles, and roadside assistance is limited to 60,000 miles.
Chevrolet offers five-year, 60,000-mile bumper-to-bumper warranties. The powertrain coverage is the same, and offer two years or 24,000 miles to redeem two free factory service visits.
Worst Car Warranties
Due to competition in the new car space, no manufacturer has an actually terrible warranty. However, many brands offer extremely basic warranties with no extras or special bonuses.
Smart cars have the shortest warranty, covering only two years or 24,000 miles
Mazda offers a very basic three-year, 36,000-mile bumper-to-bumper and roadside assistance, and five-year, 60,000-mile powertrain warranty.
Honda has only the basic three-year, 36,000-mile bumper-to-bumper and five-year, 60,000-mile powertrain and roadside assistance.
Should You Purchase an Extended Warranty?
Extended warranties are a hot topic when you buy a car. You'll find people claiming they are a rip-off and others declaring the extension is a life saver. Obviously, you only want to consider the extension if you intend to keep the car beyond the basic warranty period.
Benefits of Extended Warranties
There are a number of benefits to keep in mind when deciding about an extended warranty.
An extended warranty can save you a significant amount of money if your car has mechanical problems outside the initial warranty timeframe.
You may be able to choose between different warranty options, selecting a plan that makes the most sense for your circumstances, including how long you plan to keep the car.
Research to see what the experience of other owners of your vehicle has been, as some cars are more likely to break down than others. If that is the case with the car you are purchasing, an extended warranty may be highly beneficial.
If the new car is the only source of transportation for your family, an extended warranty might be more worthwhile than if it's an occasionally-used vehicle.
Extended Warranty Limitations
Of course, there are also limitations to consider.
Many extended warranties have a deductible, meaning that you will have to pay a portion of the cost.
Extended warranties for new cars can be expensive, although the cost can be added to the loan and financed over time.
There is no guarantee you will use it, as it is impossible to know the future. You may buy an expensive extension and never need it. Or, you may get one and a part that isn't covered breaks instead.
Make sure you read all the fine print and understand the service schedule requirements to keep the warranty active.
There's No Right or Wrong Answer
If you do your research carefully, consider how long you intend to own the car, and think about how you will be using it, you will have an easier time deciding about the extension. There's no single answer when it comes to extended warranties. Determine what you're comfortable with, and don't be afraid to call a variety of dealerships and ask about extended warranty prices before you go to buy the car.
Protect Your Investment
Understanding new car warranties will help you protect your investment. You want to make sure you abide by all the terms of your warranty so it will be available when you need it. Finally, purchasing an extended warranty is a personal decision, and you should shop around and carefully consider the pros and cons.