Business Insurance Options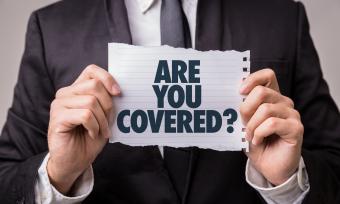 If you are a business owner, it's important that you understand the importance of business insurance and how it can impact your enterprise. There are a variety of business insurance options available that shield companies from risks associated with day-to-day operations. These are often grouped together in a package called a Business Owner's Policy (BOP).
Commercial General Liability Insurance
Commercial general liability insurance is the mainstay of any business insurance package. It provides relief to businesses for monetary losses that may result from:
Bodily injury & property damage to others
Personal & advertising injury, such as libel, slander, false arrest, copyright infringement, and more
Medical payments for injuries sustained by non-employees on your property or due to your business operations
You can purchase liability insurance by itself, as part of a BOP, or included in a Commercial Package Policy (CPP). If you find that these do not provide enough coverage, you may consider a commercial umbrella policy for extra protection.
General commercial liability coverage is available at a variety of insurance companies. State Farm, Chubb, Farmers Insurance, Progressive, and Allstate all include commercial liability coverage in their BOP. Even better, each insurer allows you to pick your specific type of business and offers you a BOP tailored to your industry. State Farm has the most comprehensive list of business choices, but each insurer has a variety of industry options available. Companies that also offer commercial liability as a stand-alone product include:
Product Liability Insurance
Product liability insurance is another coverage staple for any business. It protects the manufacturer, distributor, or seller from legal liability resulting from a defective condition that caused injury or damage due to the use of the product.
Except for Progressive, the insurers listed above all include products and completed operations in the stand-alone liability policies. Progressive's stand-alone liability coverage is intended for contractors that do not have physical products so you would need a BOP from them to get the coverage.
Coverage for Your Property and Operations
Liability coverage only pays for repairs to others' property and injuries if they are damaged during the course of your business. To make sure you have what you need as well, ensure that you have coverage for your own property and operations as well. This type of coverage is an option in the BOPs mentioned above from State Farm, Chubb, Farmers Insurance, Progressive, and Allstate.
Workers' Compensation
If an employee is injured on the job, workers' compensation coverage will provide salary replacement and take care of medical expenses. Workers' compensation requirements vary from state to state and fees vary by industry and past claims.
Workers' Compensation is not included in a BOP and must be purchased separately. You can often get it from the same company that provides your BOP, but not all insurance companies offer this type of coverage. For example, Progressive and Allstate do not offer workers' compensation coverage.
Life Insurance
You may also want to consider key employee and corporate officer or owner life insurance as a part of your coverage. Insurance designed to protect the business can provide funds to pay out a buy-sell agreement or to hire someone to fill a high-level team position if a cornerstone leader or key team member passes away.
Companies that offer small business life insurance include:
With business life insurance, you can protect your company from an untimely death, introduce additional liquidity with a whole life insurance plan, and fund your succession plan.
Specialty Coverage Options
Beyond the basics business insurance coverage options, there are several types of specialty policies available.
Professional Liability Insurance
Professional liability insurance will cover your agency in the event a client suffers due to insufficient training or negligence on the part of your employees. Professional liability insurance may also be called 'errors and omission insurance' (E&O).
In addition to errors and omissions coverage, there is a special coverage called Directors & Officers insurance. This type of coverage protects business leadership from lawsuits filed by third parties based on financial loss. This includes individual liability coverage, indemnification to the company, and corporate liability.
You can find these coverages at many insurers:
When you have your professional liability covered, you can offer your services to clients with confidence.
Employer Practices Liability Insurance
Employer Practices Liability Insurance (EPLI) is another type of insurance that your agency may require. EPLI covers lawsuits resulting from company practice such as workplace harassment, wrongful termination, and misappropriation of employee benefits.
State Farm offers an EPLI policy as a separate policy from the BOP. EPLI policyholders are given free access to a loss prevention website and an employment advice helpline. They also have an EPLI coverage tailored to non-profits.
Chubb an EPLI policy specifically for financial institutions. It stands out because it has no express exclusions for dishonesty, profit, fraud, severance pay, or securities claims. Claims include monetary and non-monetary relief. They also have EPLI plans for other industries such as law and professional firms.
Farmers includes EPLI protection in their general liability insurance package. It helps cover your business, directors, officers, and employees from claims of wrongdoing.
Allstate also includes the coverage in their business liability package. The coverage is based on a per loss limit or an annual limit.
Commercial Auto Insurance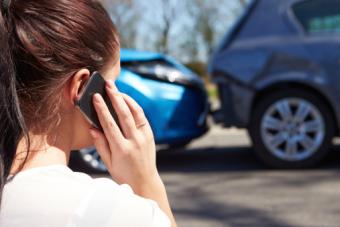 If you own and operate a vehicle for business purposes, it may also be wise to purchase a commercial auto insurance policy. This kind of insurance policy will cover liability and damages to your vehicle whether driven by yourself or your employees.
It is important to distinguish your commercial auto insurance policy from your personal policy by making sure that the name of your business, not your own name, appears as the policyholder.
Commercial auto coverage is widely available.
Employee Benefits
Many companies use insurance as part of an employee benefit plan. Having quality insurance options available can help employers attract and keep the best talent.
Companies with 50 or more employees are obligated to offer group health insurance to employees. Coverage options and premiums vary significantly by state. If you have 50 employees or fewer, you may be able to find affordable options for your state in the federal SHOP marketplace. You can also get quotes directly from a health insurance company like BlueCross BlueShield or Aetna.
Employee benefit plans often include additional types of insurance for employees. Common options include dental, life and disability insurance, along with other supplemental coverage options.
Choosing the Right Business Insurance
Working closely with a reputable insurance company will go a long way toward getting you the best business insurance package. You can review a company's financial ratings on Standard and Poor's and A.M. Best. You can also look at consumer reviews to ensure the company you choose has good customer service and quality results.
Working with a qualified agent or insurance broker can also help you to choose the right policy while reducing the cost of business coverage. An agent can also suggest ways to prevent losses that will result in lower premiums such as instituting workplace safety programs and other management initiatives. However you choose to buy insurance, making the right choice for your business will protect your company and give you the peace of mind to focus on doing what you do best.